Discover Materials at Cheltenham Science Festival
Discover Materials members and ambassadors ran an activity-packed Materials Science and Engineering (MSE) workshop for three groups of 11-14 year olds and their teachers to mark the opening of Cheltenham Science Festival 2022.
The visiting groups of students at the STEM festival learned all about what makes MSE so exciting before getting stuck in to a range of hands-on activities to apply lessons in interesting and engaging ways.  The students were finally presented with a challenge to report back on what they had learned in order to crack a code to unlock a secret stash of chocolate bars hidden within a treasure chest.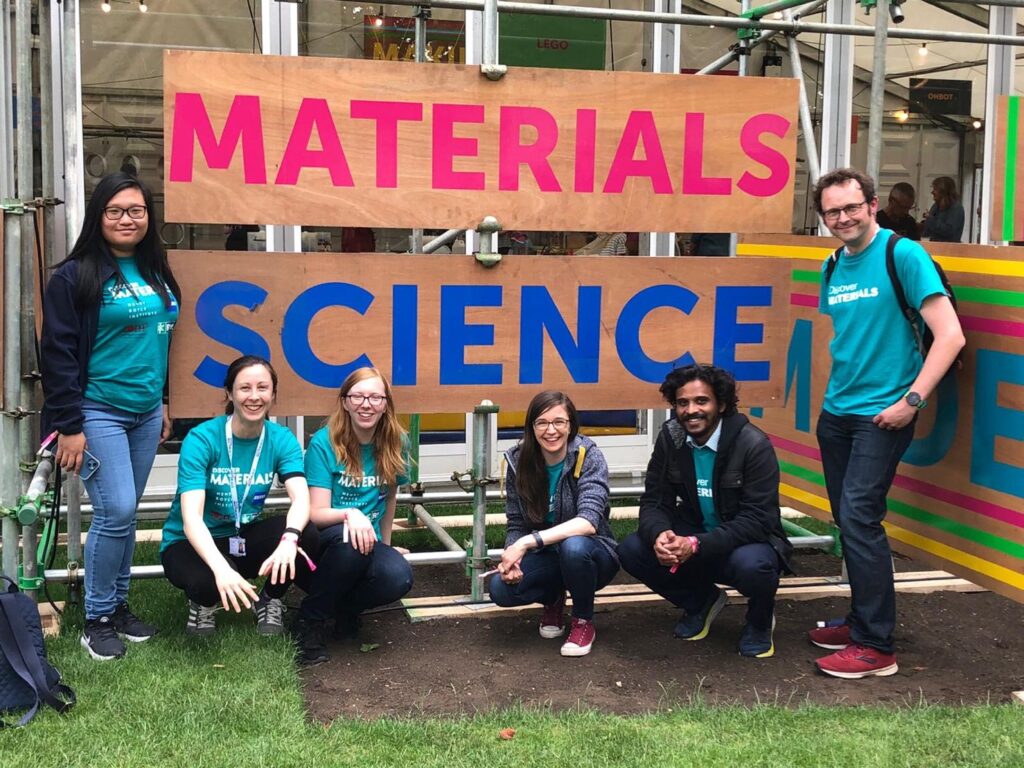 Through our activities, students investigated how the structure of a surface might influence they way in which water droplets behave on it.  Using a holly leaf (which has a flat, waxy surface) and a lotus leaf (which has a surface covered in rough, bumpy, waxy structures), the groups discovered that water droplets would form a spherical bead and easily roll off the lotus leaf, but not the holly leaf.  To understand why this happens, the groups looked at the materials under an optical microscope and were given the opportunity to see the structures in even more detail through a scanning electron microscope, which was broadcast live to the students from a laboratory at the University of Birmingham.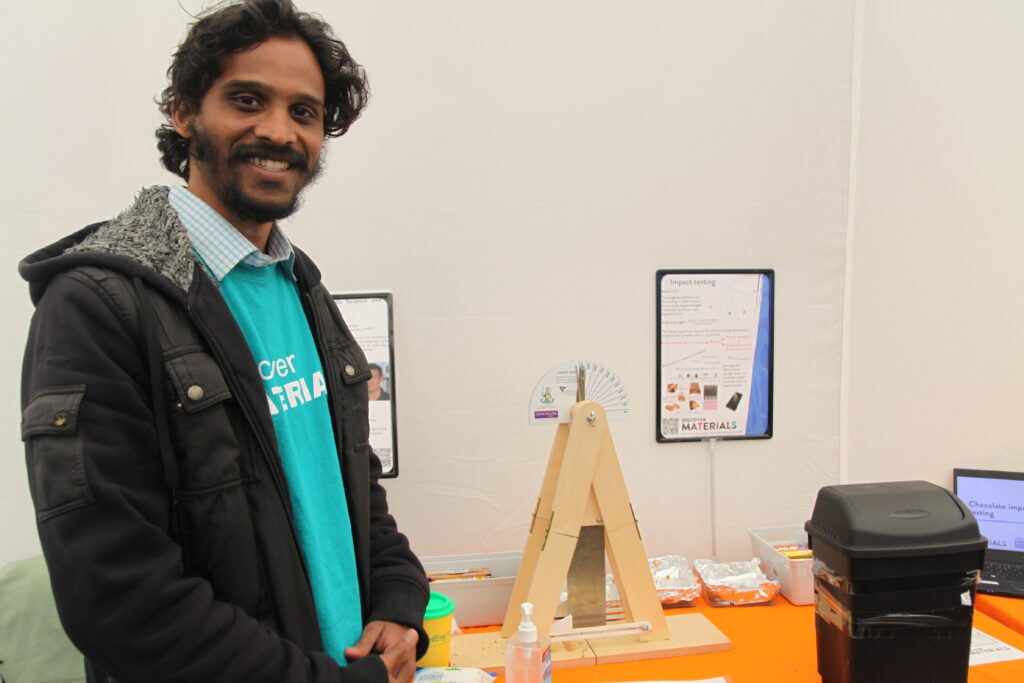 The groups then carried out a range of testing simulations to understand why some material structures are more durable than others and learn how materials might react in different ways when stress is applied.  Testing simulations included impact tests on chocolate bars and hardness tests using sports balls.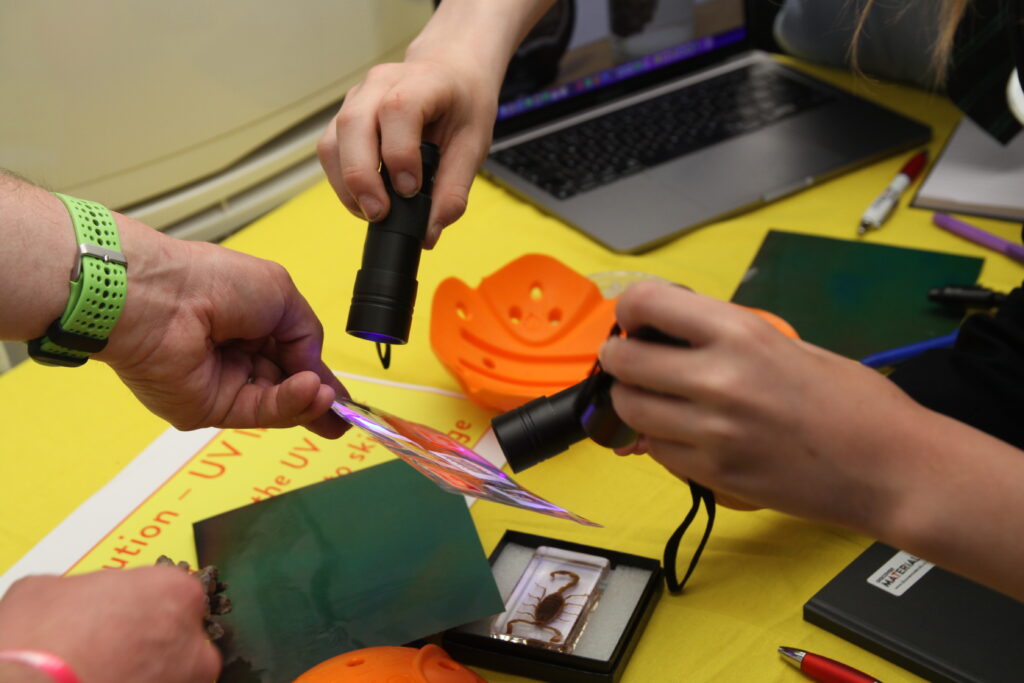 Later the students investigated the unique properties of a range of smart materials. The teams learned about the amazing sheer thickening properties of the polymer D30, which is commonly used in knee pads, and how shape memory alloys can restore their original structure after being submerged in hot water.  The students were especially amazed by weird and wonderful ferrofluids which react to magnetic forces and were wowed by materials which change colour when exposed to UV light.
Armed with their new found MSE knowledge the students then worked together as a team to answer questions and crack a top-secret code, unlocking a treasure chest full of chocolate to wrap up the session on a high.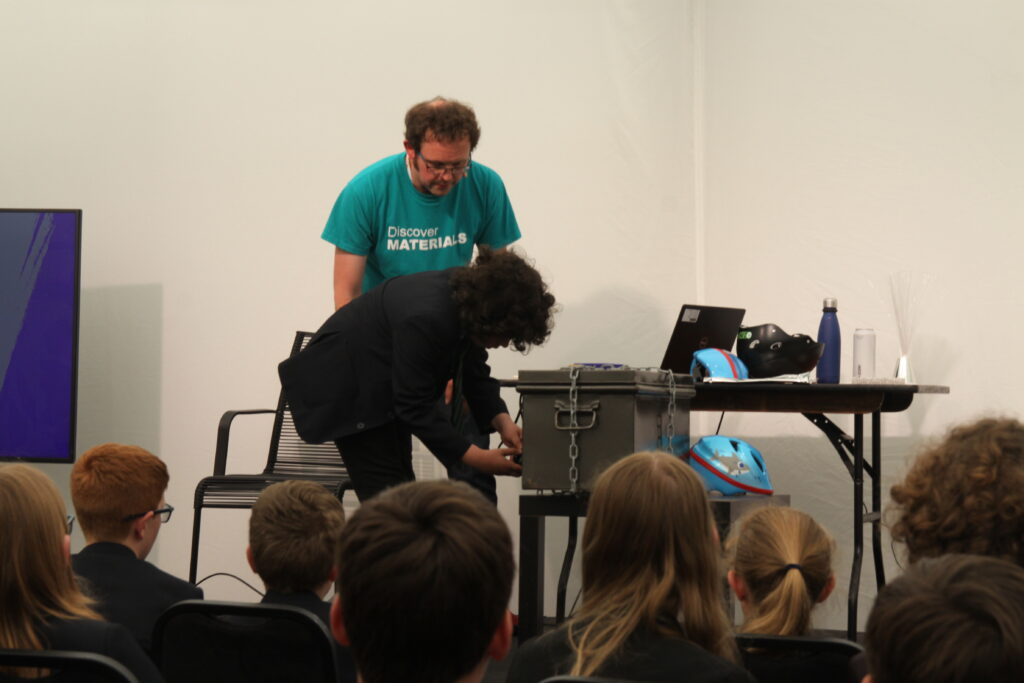 Teachers at the event praised the success of the workshop, noting the 'infectious enthusiasm of the demonstrators', and that they each enjoyed the 'excellent and engaging session'.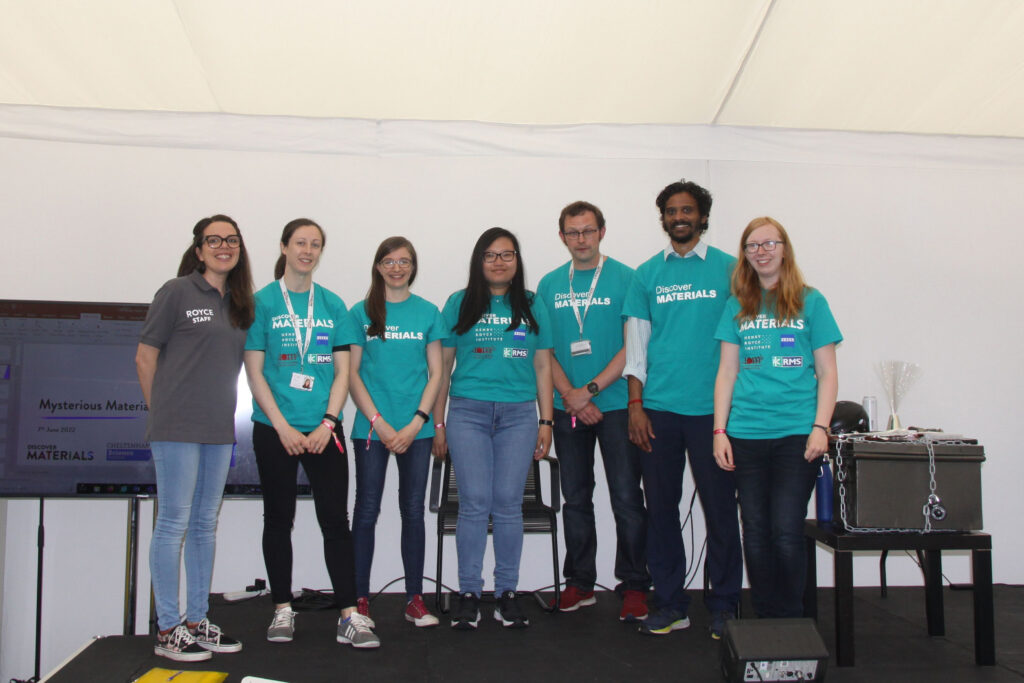 Cheltenham Science Festival runs a programme of STEM activities each summer and is one of the UK's leading science festivals. Find out more about the festival here:  https://www.cheltenhamfestivals.com/science
Don't miss out!