Zohreh Fallah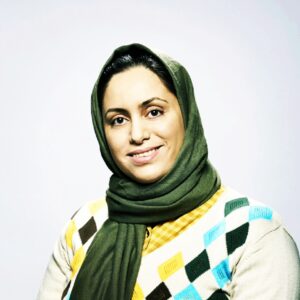 What is your current post?
Research Associate in Department of Materials at Loughborough University
What A-Levels (or equivalent) did you do?
I studied abroad
Why you chose a career in Materials Science and Engineering (MSE)?
An interest in Physics and Mathematics and effect of science on life.
What did you enjoy most about MSE course?
Learning the basic and fundamental scientific concepts and doing experiments in the lab.
What is your research about?
Computer simulation of biomaterials.
What is the coolest thing you have done in your career so far?
Having collaboration and doing research with scientists in another country and publication of scientific papers. 
What do you see yourself doing in the future?
Doing research at the intersection of biology, physics, computer sciences and engineering.
What is your favourite material (and why)?
Bioglasses, as they are compatible with the biological environment and have lots of medical applications such as bone grafting, repair of periodontal defects, and wound care etc.
What advice would you give your 16-year-old self?
Nothing is worth poisoning you into stress and having stress only makes things worse. Do not underestimate yourself, do whatever you want and enjoy life much more.
Links to any external profile pages/website you have